Hurray, it's almost Christmas and it is the season to have the best Christmas with your family members. If you do not have an idea of the best place to take your family, take a look at our suggestions of The Most Affordable Places for Warm Family Christmas Vacations in 2022.
All would agree that the period before this Christmas holiday was a very busy one. It is very important to take time out with your family, out of your dwelling place to somewhere fun.
The Most Affordable Places for Warm Family Christmas Vacations in 2022
There are lots of places you could take your family to this Christmas but the problematic side of the equation is often the high cost of things. You may not be able to have the Christmas of your dreams with the budget you have. However, there are lots of places you could visit to make the Christmas holiday a worthwhile one.
The Best Cheap and Warm Places to Spend your Christmas Family Vacation
Here are some of the best and cheapest places to spend your Christmas holidays with your Family this year.
Puerto Vallarta, Mexico
Need a very warm location for Christmas, the Pacific coast of Mexico is the best place for you. this place remains one of the tourism jewels of the country. Good still, it doesn't have any security issues, and it is regarded as one of the most interesting and authentic resorts in Mexico City.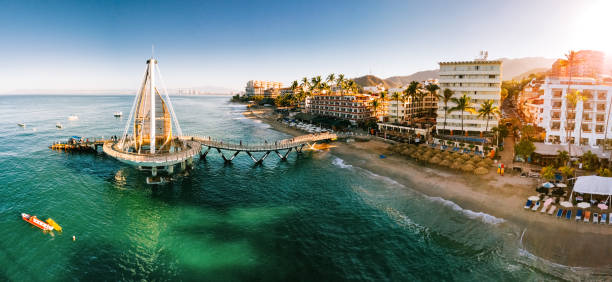 Christmas is the best time here for anyone that wants to escape the cold. And it is easily accessible by flight from many North American cities.
Los Cabos, Baja California, Mexico
This is the closest winter resort from the western half of the USA and Canada. Los Cabos has been the destination of many in recent years, and it is also becoming a very appealing tourist infrastructure.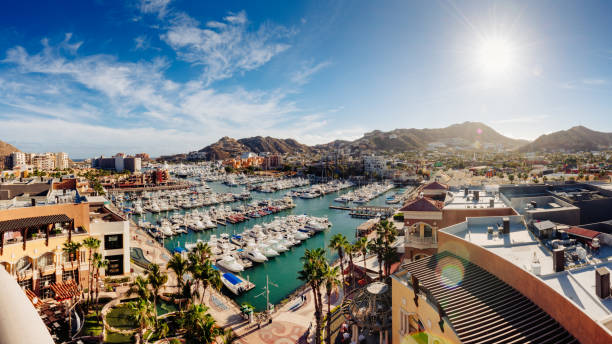 If you want to take a boat tour or if you like to hop around between restaurants and bars, it will be best to stay close to the Marina in Cabo San Lucas. However, if you prefer a very quiet location with your family, you can stay at a resort with its restaurants and bars.
The rates for hotels in this area are considerably low compared to how nice this area is. Expect hot days and colder nights in this location.
Punta Cana/Puerto Plata, Dominican Republic
This is a very nice location to have a Caribbean Christmas with your family. The Caribbean Island of the Dominican Republic is known for its large and all-inclusive hotels at considerably low prices.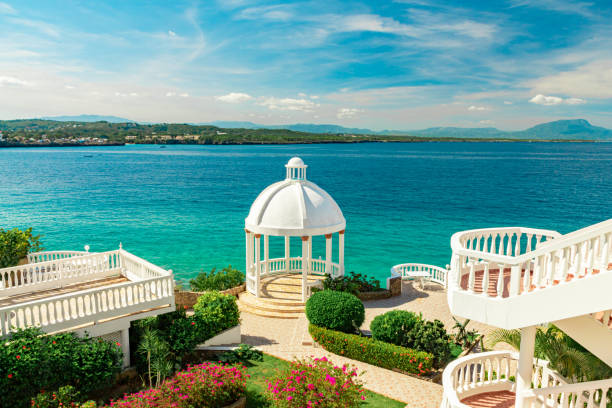 There are two popular resort locations; Punta Cana and Puerta Plata. Each of these notable places has 200 hotels and dozens of all-inclusive resorts designed to have you stay there for a long while.
Either of these places would be a very good choice for anyone looking for a cheap and warm place to spend a week with family. The prices and hotel packages are very encouraging for those who book early enough.
Montego Bay/Ocho Rios/Negril, Jamaica
This place in Jamaica is similar to the Cancun area. It has 3 busy resort towns served by the same large airport. All three towns have different Christmas vibes, the only similarity is the prices and the weather.
The Jamaican resorts are very notable for very appealing package deals even during the peak holiday months. You can lock in a very good deal with any of the resorts if you come early enough.
The rates for 2022, and December are quite reasonable for simple beach hotels, but the 4-star hotels are much more expensive.
Canary Islands, Spain
This is particularly in this list because of its temperate atmosphere. It has a daily December temperature in the mid-70-degree range, with more than 900 miles of Spectacular coastline. This island offers the perfect opportunity to soak in the sun and the sand over the holidays.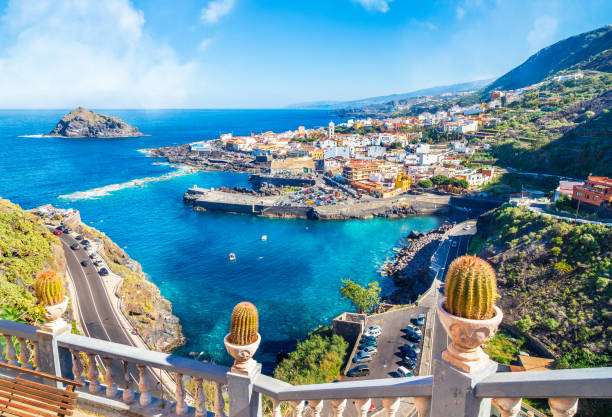 You can say goodbye to the winter blues, sip some of the unique indigenous wines, and explore the soaring volcanoes. It is the perfect location to spend your holiday If your family loves adventures.
Thailand
This is one of the best places to enjoy a tropical Christmas with your family. It offers you very beautiful tropical islands, rich culture and a lot of delicious food. you will love the roasted beef and other indigenous dishes offered by the natives of Thailand.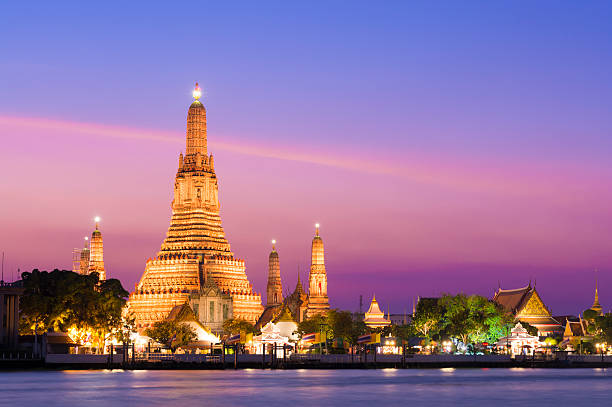 Also called the land of smiles, it is notable for its warm welcome and warm climate and gorgeous islands, diverse wildlife, and Buddhist Temples.
South Africa
This is also one of my favorites because it doesn't just offer very good warm weather for your Christmas vacation. Also, there are lots of things to enjoy in South Africa. The beautiful and Natural Scenery and the amazing Wildlife.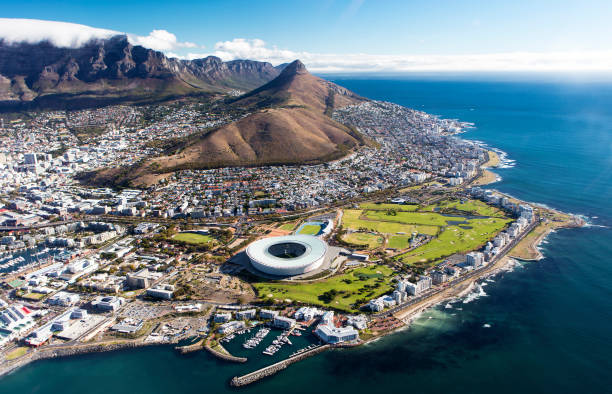 If you have never had a physical gaze on elephants, Lions, giraffes, and Zebra. You can take a look at them from the aerial safari in a hot air balloon. The Ukutula park and the Penguin Colony on Boulder Beach near cape town. You can even spend Christmas day diving with white sharks in the prime Shark locations around Cape Town.
This will be an unforgettable holiday experience for your family.
Cyprus
Cyprus offers not only picturesque beaches at the edge of the azure-colored waters, but also offers some of the best adventurous activities for families or foreign visitors. Some of these activities are jumping, sailing, snorkeling and fishing.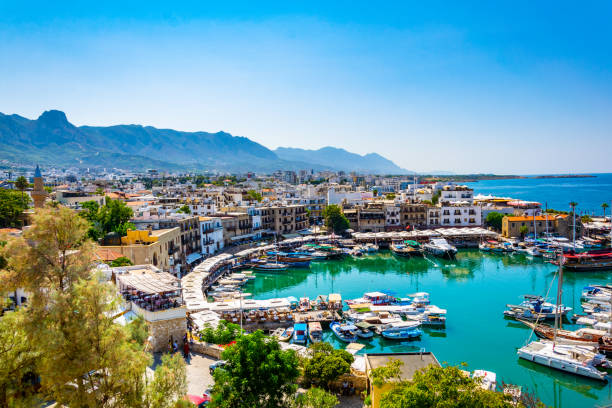 If you find yourself missing the Christmas snow, all you have to do is to head to the Troodos Mountain villages.
Roatán Island, Honduras
In many ways, this Island is similar to the islands of Belize. It is located west of Roatan island and it also sits off the world's second-largest barrier reef.  I.e there are excellent diving and snorkeling.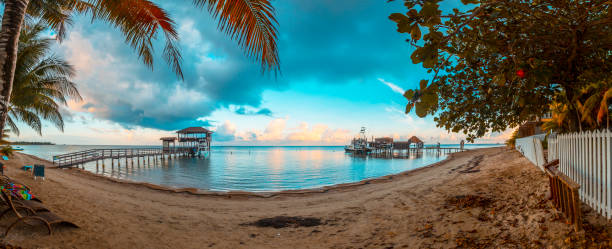 It is also very easy to get by in this country if you speak English only. There are about 60 Hotels on this island at this point. The holiday rates on this island are surprisingly reasonable compared to that of resorts on other islands.
On this island, there is a huge gap between the 3-star hotels and the 4-star hotels. This means that you can also save lots of money by taking a 3-star hotel.
Cartagena, Colombia
Columbia has been rediscovered by the world of tourism in recent times, but the historic beach city of Cartagena has been popular for even longer.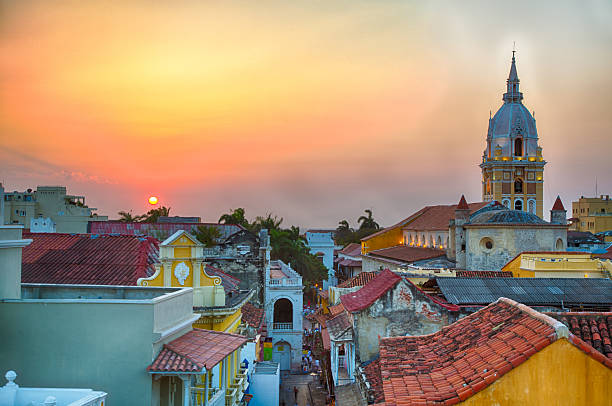 Cartagena is an interesting mix of beach hotels and a beautiful fenced colonial city with lots of sights to behold.
This place is very famous amongst both international and local Colombian tourists in the winter months.
In the year 2022, the rates for the hotels in this place are very reasonable.
Frequently Asked Questions
Where Is the Cheapest Place to Vacation at Christmas?
Some of the cheapest places to spend your vacation this Christmas are;
Riviera Maya, Mexico
Puerto Plata, Dominican Republic
Prague, Czech Republic.
Chiang Mai
What Should I Do for Christmas on A Low Budget?
Here are some actions you can take to make your Christmas spending lower this year;
Have a spending limit for anything you want to buy.
Keep your budget very simple
Don't limit the spending on Food.
Go for inexpensive decorations.
Use cheap gift wrapping.
What Is The 5 Gift Rule for Christmas?
The five-gift rule for Christmas are;
Something to wear
Something they want
Something they need
Something to read
Something they want but does not know.
Conclusively, Family should be taken as seriously as possible. choose any of the locations given in this list as your preferred Christmas vacation location.
 ALSO CHECK OUT