If you are looking for ways to earn extra money this article is going to contain Best Money Making App 2023. You will find how amazing it is to earn extra money through your smartphone.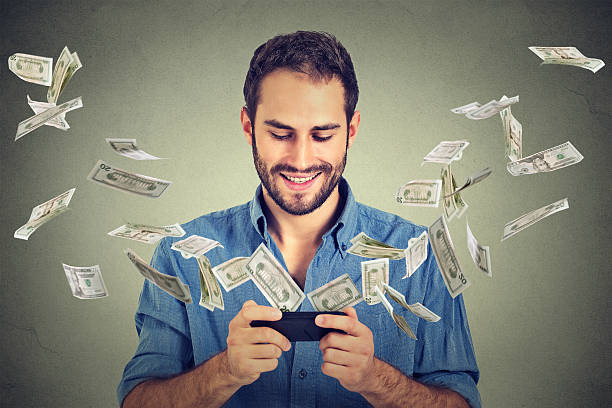 There are a lot of apps out there you can use to earn money but I will be sharing only a few and those few are among the best-paying apps to make money fast along with the highest paying apps.
Best Money Making App 2023
The average person spends a lot of their time on their phone. So why don't you use it to make some cash? Here are some amazing money-making apps, these include apps that help you earn cashback on online purchases to those that pay you for your opinions. Those that will invest your spare change for you even apps that will pay to exercise. Here are the apps that made the list.
Rakuten (Ebates)
You can download the Ebates app on your device or add it as an extension to your desktop computer. With Ebates money-making app you can use in-store coupons, scan items as you got to compare prices, and earn cashback. Once you have downloaded the app you will earn a set percentage of cashback when you shop with Ebates list of more than 2,500 plus eligible retailers.
You will also get access to in-store coupons and other pecks. Another great thing about this app is when you sign up and start using it you will automatically get paid every three months as long as you have earned at least five dollars one cent.
Dosh
Dosh is an app that automatically gives you cashback whenever you shop at your favorite retail stores, restaurants, and book hotels. Enjoy cash backs rewards, exclusive shopping, and watch your cash saving increase every time you use your linked card on everyday items making holiday shopping deals a whole lot better.
Whether you want to eat out with friends or family, search for some shopping deals, or build on your cash saving dosh helps you out money back in your pocket.
ShopKick
If you love to shop this app is a great money-making tool though they pay only by gift cards. Making money with this app is easy; you download the app and engage in one of the activities. Walk into a store scan barcodes of some select products and you do not need to buy anything.
Purchase items at an eligible store with your Shopkick linked card, purchase items, and submit your receipt. Visit online stores or view products without buying them, make an online purchase with a ShopKick partner, or watch in-app videos.
SwagBucks
This is a very good platform for making money while taking surveys. It also offers many tasks  such as watching videos, playing games and getting cash back from shopping online.
The fact that it offers $10 sign up bonus makes it even more exciting. There is no limit to what you can earn with Swagbucks. There is no minimum withdrawal threshold but most reward options start at $3.
Sweatcoin
Getting outside for a workout can be tough but download this app and watch your motivation skyrocket. The app pays you for the steps you take but you will be paid in digital currency. Download the app and keep it running in the background at all times. Then get moving you will earn every 1,000 steps you take.
Slidejoy
Slidejoy pays for the prime real estate that is your phone lock screen. Once you sign on to slide joy you will start seeing ads on your lock screen. You can swipe left to see info about an ad or swipe up to see more ads. You will earn on every swipe which will be credited to your account the next day.
These are just a few apps that you can use to earn money and there are much more out there that you can also use to make money each in its own unique way.
Also Check Out